History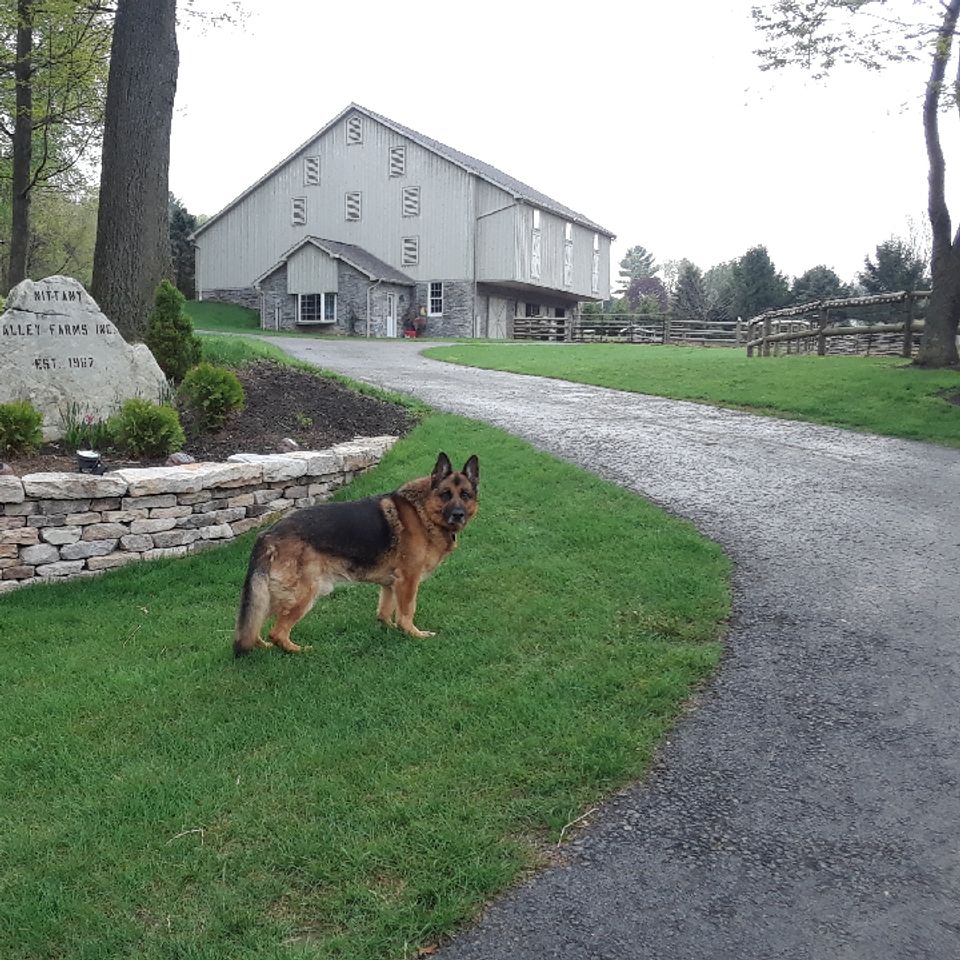 May, 2019
 A bit of background…..
I grew up on a farm outside of Bellefonte, PA.   After high school, I spent four years in the Air Force spending time in Texas and Germany.   My next stop was Embry Riddle University in Florida where I learned to fly, which was my passion.  There weren't a lot of flying jobs available at that time, so I decided to head back home and pursue a degree from Penn State University where I majored in Earth and Space Science.  I got my degree in 1984, and subsequently spent 34 years flying airplanes all over the US, Canada, Mexico and the Islands -- for a REAL living!   I got tired of that, and in 2006, I took an early retirement package from Delta Airlines and moved back to the very farm where I grew up and started a second career in farming.   
I tell lots of folks that I've come full circle – only now, I'm on the ground - and I'm doing exactly what I like.  My passion is my cows and their care and feed.   And after five years of learning the beef business, I have a product for the general public -- Grove American Beef!
 A bit more about how I got into farming…
My early retirement meant I had a lot of time on my hands.  I needed a new project, and luckily for me, I had a neighboring farmer who was willing to teach me how to become a farmer.   I spent 10 years growing hay, wheat, soybeans and sweet corn. I sold roadside sweet corn at the Bellefonte Farmers market (next to the Gamble Mill)  and I also sold at the Home Depot Farmers Market in State College.
In 2014, I sold that farm and bought a new farm about 10 miles away.  The owner of this farm was raising a particular breed of beef cows called Australian Low Lines and he offered to sell me his cows as part of the farm deal.  It was a small herd of 4 or 5 -- and my transition from a crop farmer to a beef farmer grew from there.  I've spent the last 5 years increasing the herd and starting to sell quarters and halves.
A bit about my breed of cows…
Australian Low Lines were developed at the Trangie Research Centre in New South Wales, Australia. Animal scientists began with a herd of registered Champion Angus cattle, purchased in 1929, that were carefully selected for high quality and small size. The end result was a breed of small, black, polled cattle with pure Angus genetics.
Just as buyers of my beef were getting to know and understand this particular breed, the Australian Low Line Association changed the name of the breed to American Aberdeen. You can read more about the breed at americanaberdeen.com. The name change was done by the Association's Board for marketing and other reasons. In Pennsylvania, there are only about 35 members of the association that raise this particular breed.
My beef cows are generally much smaller than the pure Angus that most of us are used to.  The cows average around 900 to 1,100 pounds and bulls averaged around 1,100 to 1,300 pounds. This breed of cow is particularly known for rib eye steaks.  They are a perfect breed for a small farm - very docile and good natured.
All my cows are grass fed, no growth hormone or steroids, vet checked and finished on grain. In addition, the beef is locally processed by USDA meat processors.